Pixels as Inks, Computer as Studio and Street as Gallery.
Alberto Pereira is a street artist born in Rio de Janeiro and raised between Niterói, Rio de Janeiro, Brasília and Angra dos Reis. 
He creates images of images, exploring contexts and giveing new meaning to things, layers, weights and proportions. Sometimes revert, making the first object become completely different. And in this game of images, the quest is to touch the hearts and minds of the viewer, making dozens of layers become hundreds of feelings.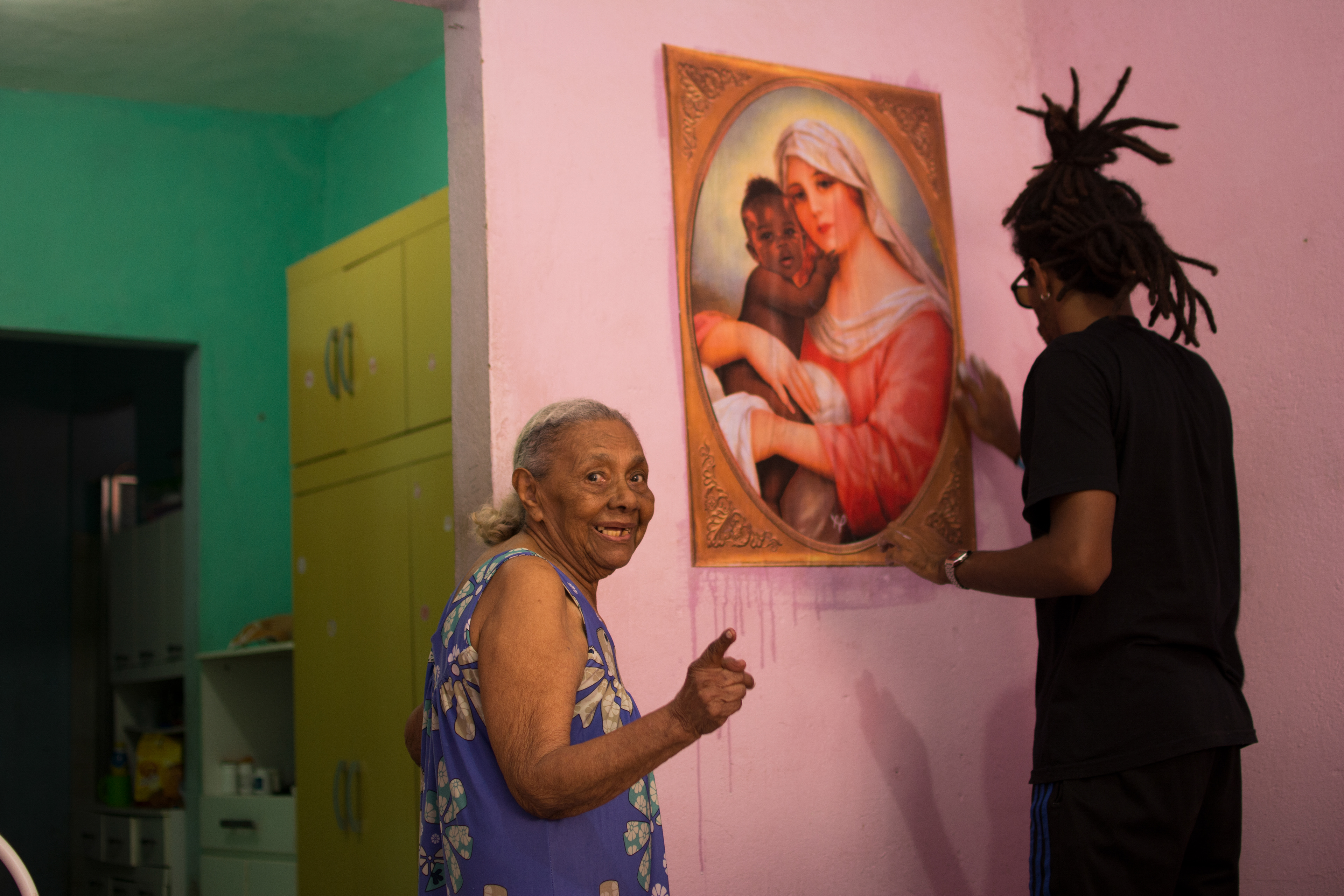 His work was featured in urban art festivals, contemporary art exhibitions and digital festivals as La Première Expo de GIF (Paris, 2016), Art Rua (Brazil, 2016), CHEAP Street Art Festival (Italy, 2017), Something Else Off Biennale Cairo (Egypt, 2018), Brazil-Lebanon Cultural Center (Lebanon, 2018). Was one of brazilian artists selected per Adidas Originals to represent Rio de Janeiro on the launch of Adidas Gazelle sneaker.
In 2016 he participated of an artistic residence called Afrotranscendence, realized on Red Bull Station, with artists as Criola, Josyara Lélis, Mahal Pita (Baiana System), Rincon Sapiência, VJ Vigas and other.
Also he participates of urban art initiatives in Rio de Janeiro poor areas, as Galeria Providência and Ladeira do Castro. He developes a week workshop of creativity and artistic expression at Casa Amarela (Yellow House), initiative of french artist JR, built in partnership with brazilan photographer Mauricio Hora in Providência slum, the first slum of Rio de Janeiro.